Holiday accommodation in your French tutor's home 
B&B  - chambres d'hôtes  -  private guest rooms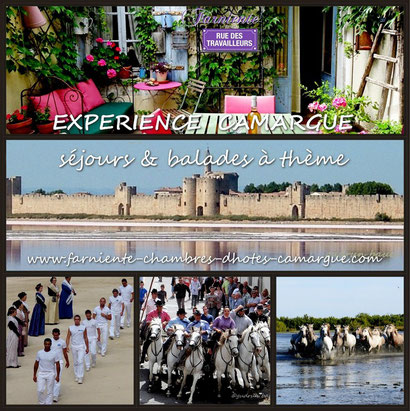 Active Holiday in a  typically french "chambre d'hôte"
a great opportunity to be connected with french people and local culture !!!
Warm hospitality, conviviality, authenticity, simplicity  and an entertaining discovery program (guided in French) ...  that's what the chambre d'hôte "Farniente in the "workers street" (rue des travailleurs) in Aigues-Mortes  has to offer.
If you  are curious and a francophile, with some basic skills in French  to improve...,  interested in meeting other French speaking holiday guests  and local people...   my B&B "Farniente"  is definitely the right accommodation for your next holiday !
 
Come and share with me my small but charming century old home...   and my passion for the authentic Camargue !
Immerse yourself in my exciting French speaking world during your stay and have fun exploring the Camargue off the beaten track with me!
Try it , I'm sure you'll  like it  ;-)
 B&B "FARNIENTE"
... a typically french "chambre d'hôte" connecting curious travelers and  French learners with locals
... an ideal starting point to discover the area with an insider...   your private host, guide & French language coach:  Gudrun!
Aigues-Mortes en terre de Camargue
an amazing location
between past & future, salt & sea ...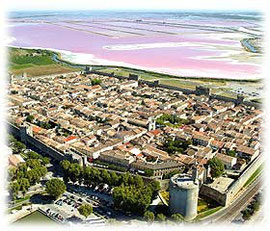 ... one of the most well preserved medieval French fortresses
in Southern France...  near Arles, Montpellier, Nîmes... 
only 4 km from the Mediterranean sea !